This unusual, meditative structure will be a welcome and wonderful addition to our church grounds and will flow into the Peace Garden.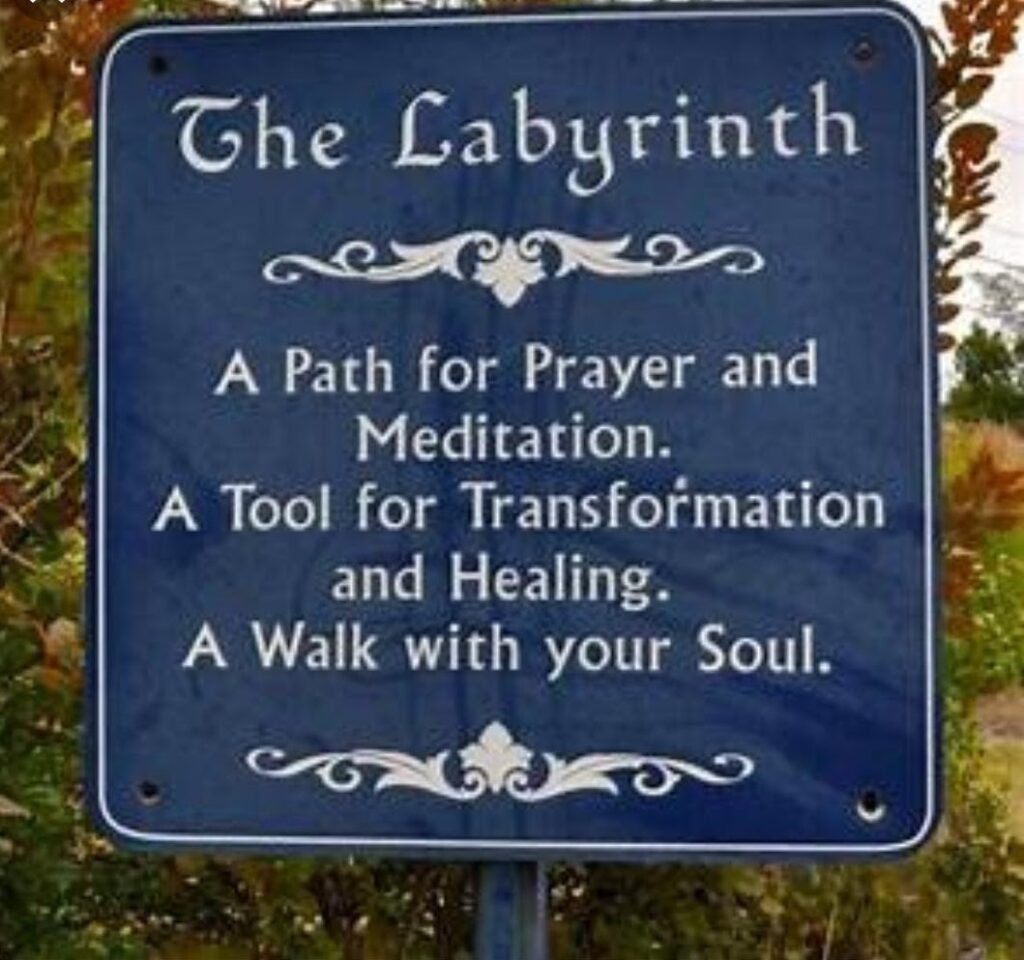 Intentional spiritual practices are critical to our growth in Christ.
We have created an outdoor space, accessible anytime to everyone, to be used as a place of prayer, reflection, healing and discernment.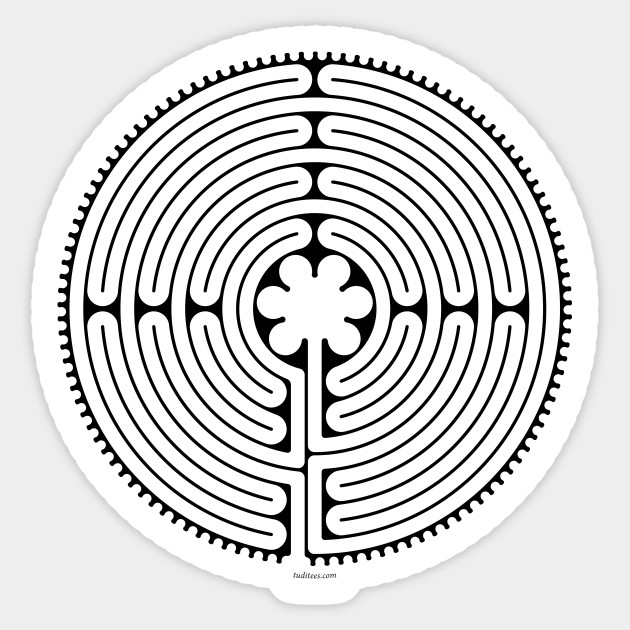 We have constructed an eleven circuit Chartres Cathedral Labyrinth in a beautiful and serene wooded space which is available to everyone.
We are confident that the labyrinth will help us all by giving us an intentional place to quiet our minds and help us locate our inner peace. There are brochures available at the labyrinth entrance which is on the east side of the church drive indicated by a trellis sign.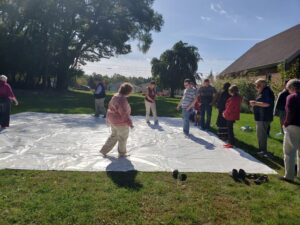 In October 2019, the congregation met with Maggie, a facilitator for groups contemplating building labyrinths.  She gave a talk on their history and use, and guided people through a walk on a large canvas labyrinth.  The canvas was laid out on the church lawn, and anyone could give it a try.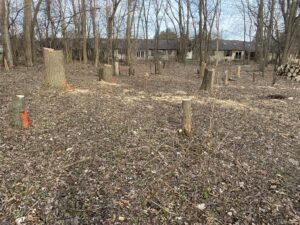 Land was cleared for the project in December 2019.  The planning committee met with the landscaper in January 2020, and bricks for the layout of the labyrinth were selected and ordered in March.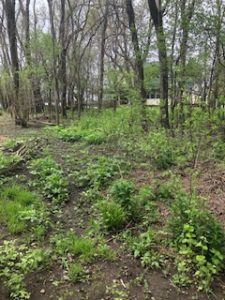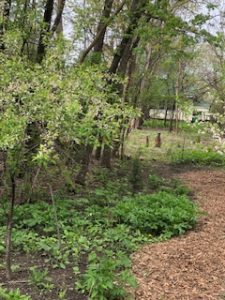 The coronavirus pandemic set back the work on the labyrinth in the early spring of 2020.  It is now scheduled to begin taking shape in July 2020, hopefully to be ready for use by late summer.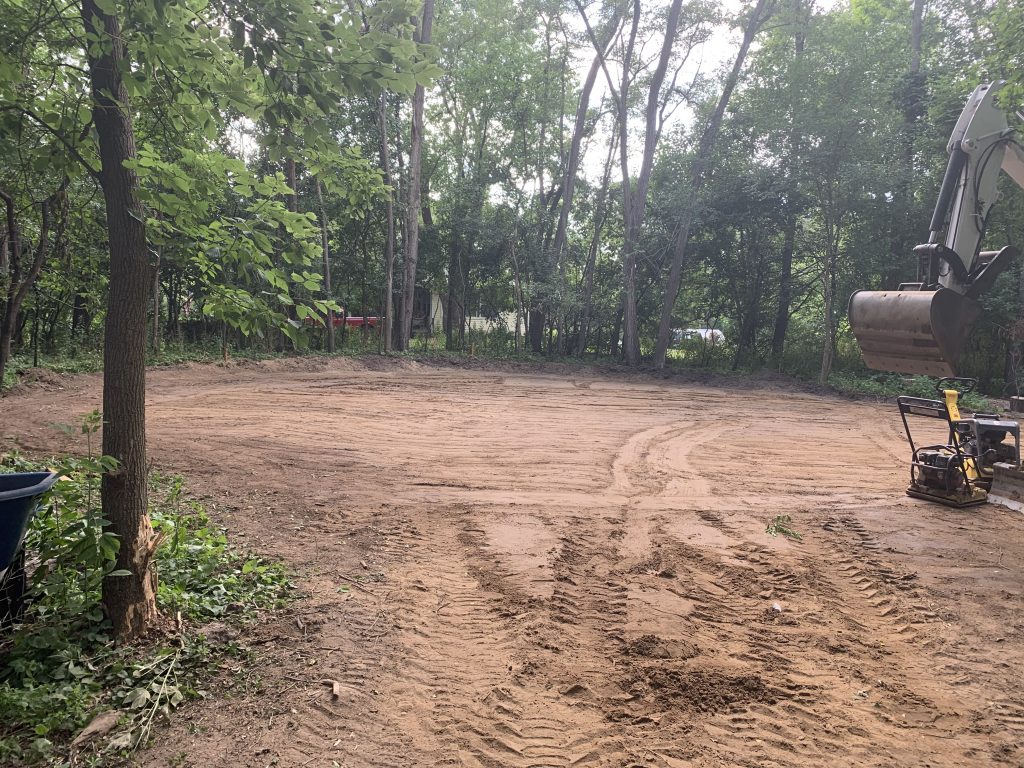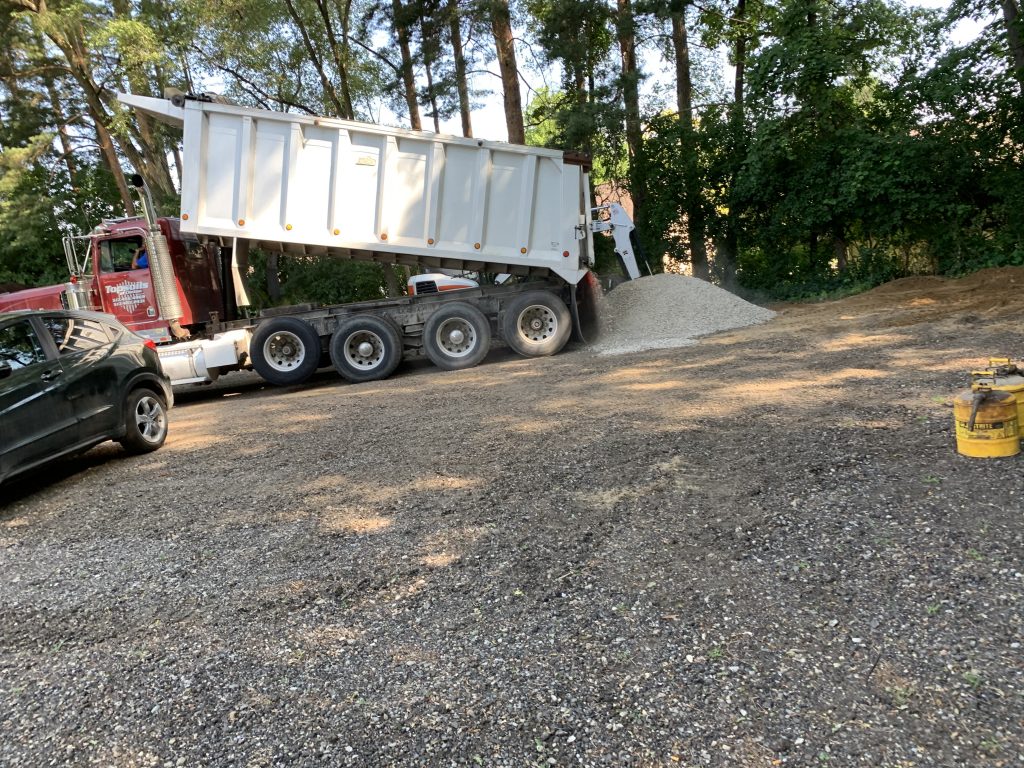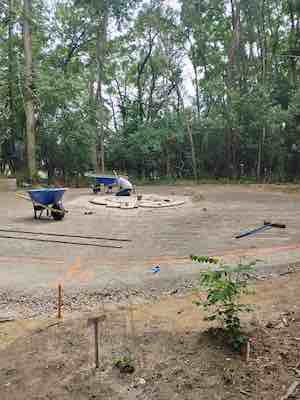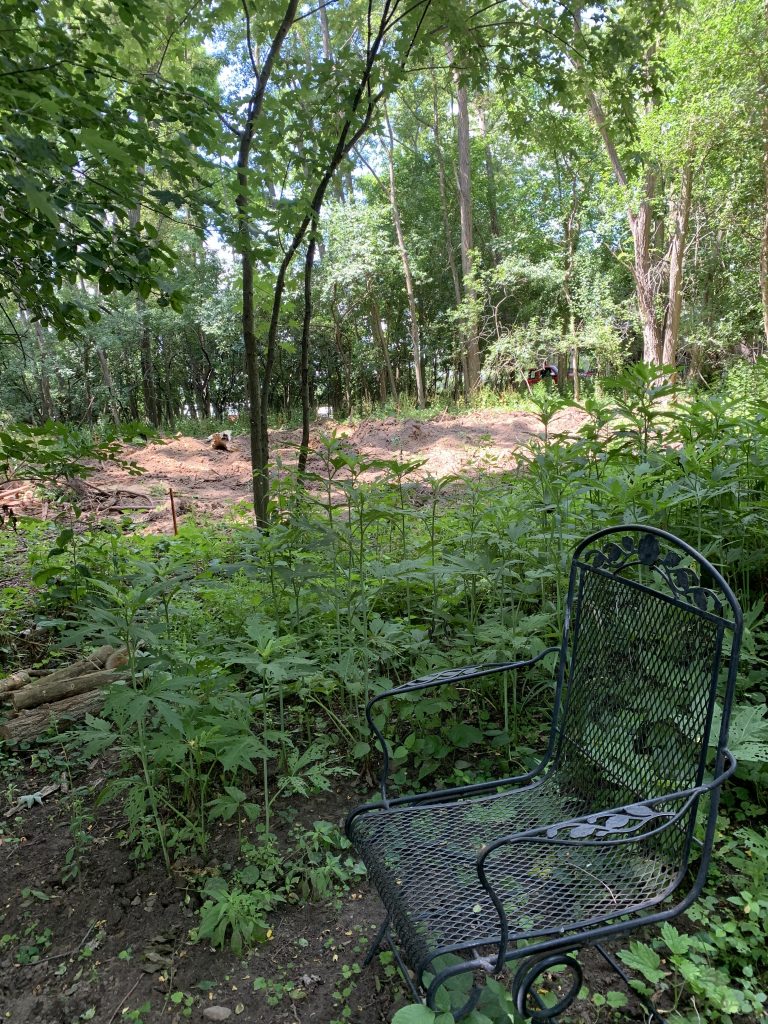 We are excited to share our labyrinth with you in hopes that it will bring you peace and spiritual enlightenment.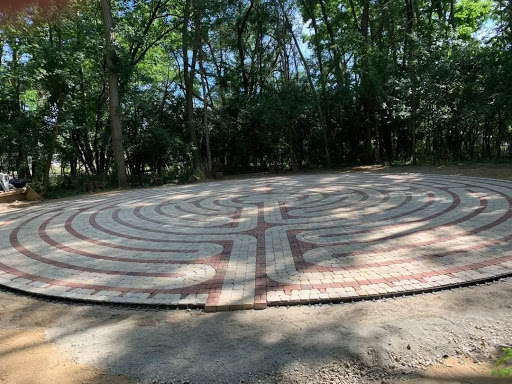 And Thank you to our community, congregation, Smith's Nursery and Baptized for Life for making this a reality.